Benefits to Membership in the
North Seattle Chamber of Commerce
Networking opportunities at the many Chamber functions such as luncheons, and after hours events
Your company is listed on the Chamber web site www.northseattlechamber.com
Your company website linked to the Chamber web page at no charge
Referrals to your business from requests by phone, e-mail or in person
Complimentary listing in the North Seattle Chamber Business Directory that is delivered to over 10,000-plus homes & businesses. Display ads available at Chamber Rates
Your business will be listed in three sections:
a. Members by Company category (Buyer's Guide)
b. Members by Company in alphabetical order (Membership Directory)
c. Contact Name
Ability to host Business After Hour event and bring potential clients to your business
Your "voice of business" to local government
The ability to say, "YES" we are a member and in good standing with the business community!"
Opportunities for large scale promotion of your business through event partnerships and supplying volunteer teams for events
Opportunities to experience board participation, the governing body of the Chamber.
As a Chamber member, receive free publicity for your groundbreaking, grand opening, or anniversary "Ribbon Cutting" ceremony. The Chamber needs at least 3-4 weeks notice to properly advertise and promote your event.
Article submissions for the Chamber
e-newsletter are welcome. For article guidelines, please email Executive Director Diane Haugen [northseattlechamber@gmail.com]
Complimentary Membership in
Seattle Metro Chamber of Commerce
Contact Diane Haugen, Executive Director of NSCC, 206.363.3287 to take advantage of this free membership! (Eligible companies have 15 or fewer employees)
Networking opportunities that keep you involved and help your business grow
Business After Hours (BAH)
Hosted by our Members, BAH events are well attended and fun! What better way to meet and get to know your Chamber friends. It's even more fun to host one at your place of business. Email Joel Calvert, joelcalvert@allstate.com for details.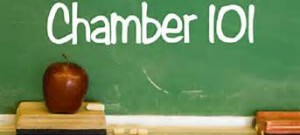 Chamber 101
For current, potential and new Chamber Members. Learn how to make the most of your Chamber dollars!
Quarterly Luncheon Meeting
Mid-day meet and greet with great food besides. Informative speakers and networking with other local businesses and organizations. Location varies. Please check our calendar for our next luncheon date. $20 for members, $25 for nonmembers.
Grow Seattle – Business Retention and Expansion
Through our partnership with the Seattle Office of Economic Development's Business Retention and Expansion Program, the North Seattle Chamber of Commerce is pleased to provide a number of benefits to help businesses grow and compete.
Business Loan Options
Businesses can access equity and debt financing products, available through non-traditional and non-profit lending institutions that meet their specific financial needs.
Navigating Government
Businesses that are experience difficulty getting assistance from City of Seattle departments, can contact the North Seattle Chamber of Commerce to work with advocates in the Office of Economic Development and other city departments to resolve issues.
No-Cost Business Consulting
Businesses can receive free one-on-one business consulting services to enhance their daily operations. Consulting topics include business planning, strategic planning, marketing strategies, customer loyalty programs, cash flow, inventory cycle, budgeting, and much more.
Restaurant Success
Restaurants and food business entrepreneurs can receive direct business support as they start and operate their businesses in Seattle. Services include a comprehensive, one-stop, online guide to help navigate city, county, and state permitting and licensing information.
Workforce Development
Businesses can get help identifying potential employees to fill open positions in their establishments.
Utility Savings
Businesses can get help to reduce their utility bills through free audits that identify potential energy, water, and waste reductions savings. There is also a free green business program that helps businesses address and reduce environmental impacts and showcase their efforts to the community.
Construction Impact Assistance
Businesses can request assistance to reduce the impacts of construction projects.